Today is the 75th Anniversary of Pearl Harbor. Last month, I joined a group of WWII fiction authors and published the short stories anthology Pearl Harbor and More: Stories of December 1941. We were delighted that the Self-Publishing Roundtable Podcast elected to feature us in their episode this week and interviewed several of our authors including myself. You can tune in to hear what we have to say about our stories. My part of the interview starts at the 54 minute mark. This time, I shared a lot of tidbits and details about "Christmas Eve in the City of Dreams" and Rose of Anzio, plus the next novel I'm writing. Hope you all enjoy it.
SPRT #171 – Pearl Harbor and More: Stories of WWII-December 1941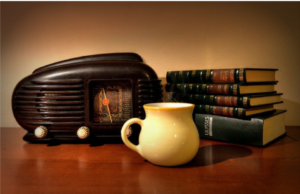 ---
Today, I'm also the featured author interviewed on the website This is Writing. Click on my avatar below if you want to find out more "behind the scenes" of my stories.
My Online Interview