Last week, someone said this about the cover of Book One-Moonlight:
"Your Your book blurbs says the story is in Chicago 1940. Why isn't your cover a picture of Chicago? Looks like a picture of some exotic city."
Ahhh…but the book cover of Moonlight does show Chicago. It is a view of Michigan Avenue Bridge circa 1940, without the Trump Tower and the various other modern buildings. The Wrigley Building, though, was there.The feature image of this blog post is a postcard of the Michigan Avenue Bridge in 1933. Compare it to the illustration on the book cover.
The cover artist who created this beautiful image is Adam Wayne. You can see more of his art work on his wesbite: http://adamwayneart.com/.
Here are a few more postcard images from the 1930s-1940s era: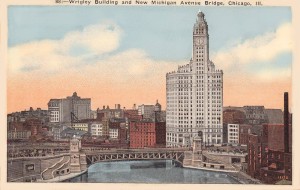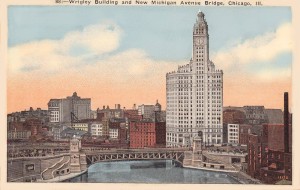 Postcard images courtesy of http://chuckmancollectionvolume9.blogspot
This is what the Bridge looks like today: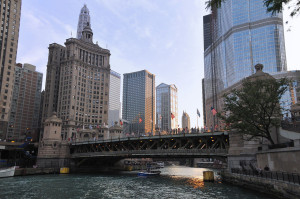 To see more vintage photos of this view, visit my Facebook page at Alexa Kang Facebook.
<a href="https://feedburner.google.com/fb/a/mailverify?uri=RoseOfAnzioBlogAlexaKang&amp;loc=en_US">Subscribe to Rose of Anzio Blog – Alexa Kang by Email</a>