Welcome to the Rose of Anzio World
Come on in and see what's behind the scene of the Rose of Anzio series.
____________________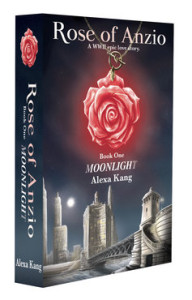 Free Reads

Read for free these stories about characters from the Rose of Anzio series.
It Had to Be You is the story of Jack Morrissey, the talented swing dancer from the Irish neighborhood in Chicago's South Side. He appeared in Rose of Anzio Book One-Moonlight. Did he find love after returning from the war? Click on the cover image to download and find out.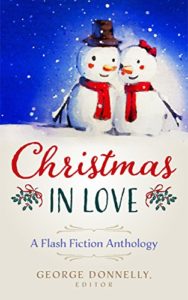 Christmas in Love is an anthology available for free download on Amazon. My flash fiction piece, I'll Be Home for Christmas, is part of this collection. It is a story about Warren Hendricks, friend and University classmate of Anthony, the hero in Rose of Anzio.
---
 New Release
My new book, Eternal Flame, is now available on Amazon. Eternal Flame is a standalone story about Edmond Ferris, who first appeared in Rose of Anzio Book 4 – Remembrance.
Eternal Flame
A WWII Time Travel Love Story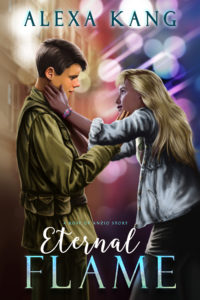 What happens when a WWII soldier travels into the future to 1989?
???
Sign up to my mailing list and be the first to find out when this book is released!
Click HERE for book description and excerpt.
---
Rose of Anzio Art and Fan Art
The Rose of Anzio series has inspired me as well as readers to create artwork related to this story. I'm grateful to all the talented artists who have brought this story to life by adding a visual dimension to the characters and scenes.
Click on image of the painting below to see more!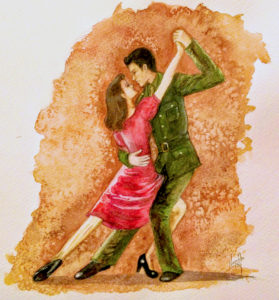 ---
Anzio Beach WWII Tour Photo Albums

In September 2016, I took a special WWII tour of Sicily and Southern Italy to visit many of the places where scenes in Rose of Anzio took place. My tour guide, Danila Bracaglia, even got me passes to enter sites that are closed to the public, such as the X-Ray Beach where the US 3rd Infantry Division had landed in Anzio. (Anthony, the main character in Rose of Anzio, belonged to the 3ID).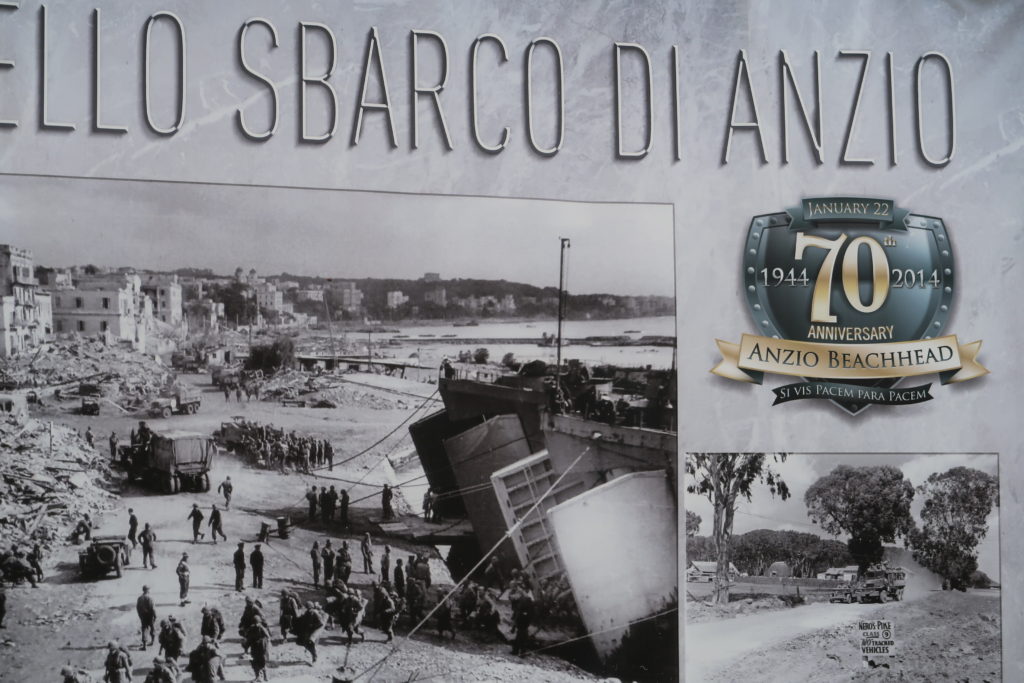 You can click on the image below to go to the blog post where I had links to the albums posted on my Facebook page. The albums can be viewed by non-FB members. If you can't visit Monte Cassino and Anzio/Nettuno in person, why not take a photo tour?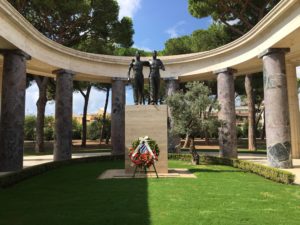 Photo taken in the American WWII Memorial Cemetery in Anzio.
Coincidentally, the floral wreath placed beneath the statutes
was a dedication to the US 3rd Infantry Division.
---
Ready to get into the story yet?
You can listen to a reading of the first chapter of Rose of Anzio-Moonlight on the Bookspeaks podcast on iTunes by host Benjamin Douglas. Simply click on the book cover.
Or listen to it on Benjamin's own website or on YouTube.
♦  ♦  ♦
If you would like to read or listen to my interviews about Rose of Anzio and WWII fiction on other podcast, click on my avatar, and I'll take you right there.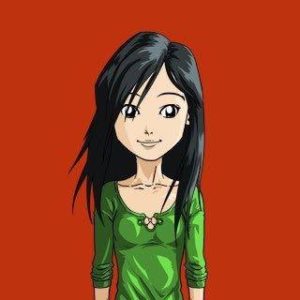 ♦  ♦  ♦
The Rose of Anzio series
Available on Amazon and on Kindle Unlimited
_____
SaveSave