Here are some of the fantastic work by our classmates.
You can click on the book covers to find out more.
Susie Orman Schnall 
Susie is the author of On Grace, The Balance Project, and The Subway Girls (St. Martin's Press, 2018). Her writing has appeared in the NY Times, the Huffington Post, POPSUGAR, Glamour, and others. Originally from Los Angeles, Susie lives in Purchase, NY, with her husband and their three boys.
Follow Susie on her website, Facebook, Twitter, Instagram, and Amazon Author Page.
Alexa Chiang (nom de plume Alexa Kang)
Alexa is a practicing attorney with a secret life moonlighting as a novelist. Currently, she writes 20th century historical fiction. Her debut series, Rose of Anzio, is a WWII epic saga based on the Battle of Anzio during the Italian Campaign. Her upcoming release, Eternal Flame, is a time travel love story set in 1989, and will be dedicated to the Penn Class of '92.
Follow Alexa on her website, Facebook, Twitter, and Amazon Author Page.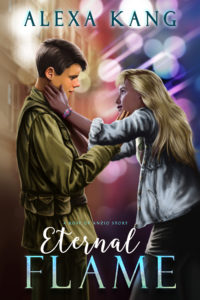 Kate Ledger
Kate is the author of the novel Remedies, published by Amy Einhorn Books/Putnam/Penguin. She received a Master of Fine Arts degree in fiction from the University of Arizona. As a freelance writer who specializes in health and medicine, she has published articles in Parents, Self, Health, and other national magazines. She lives in St. Paul, MN, with her husband and children.
Follow Kate on her website and Amazon Author Page.
Remedies was named an Indie Next List Notable Book and an Ingram Premier Pick, a top book recommendation to libraries across the country. It was chosen as Self magazine's Book Pick and was selected as the official "Community Read" of the 2009 Twin Cities Jewish Book Fair.
Kent Davis
Kent has spent most of his life making stories. He's an author, game designer, and actor. The first two volumes of his kidlit steampunk fantasy trilogy A Riddle in Ruby (HarperCollins/Greenwillow) are out in the wild right now, with the third on the way in November. Kent teaches in the Honors College at Montana State University in Bozeman, MT and frolics in the mountains with his wife and dog.
Follow Kent on his website or his Amazon Author Page.
Samantha Baskind 
Samantha is Professor of Art History at Cleveland State University. The Jewish Graphic Novel: Critical Approaches, co-edited with Ranen Omer-Sherman, appeared in 2008. She served as editor for U.S. art for the 22-volume revised edition of the Encyclopaedia Judaica (2006) and is also the editor of Pennsylvania State University Press's book series: "Jews and the Cultural Imagination."
Follow Samantha on her website, Facebook, Twitter, and Amazon Author Page.
J. Robert Lennon
John is the author of two story collections and eight novels. He has published short fiction in The New Yorker, Harper's, Playboy, Granta, and The Paris Review. He has been anthologized in Best American Short Stories, Best American Nonrequired Reading, and Prize Stories: The O. Henry Awards. He lives in Ithaca, NY, where he teaches writing at Cornell University.
Find out more about John on his Amazon Author Page.
Stephanie Williams
Stephanie had unfortunately passed away from terminal breast cancer. She had written Enter Sandman, a fiction story through which she wished to share her experience through this illness. She wrote this book as her conditions deteriorated, and her final goal was to finish it before she passed away. In honor of Stephanie, and also as we can no longer ask her questions about herself, the description of her novel is included below.
Trisha Portman almost has it all. With her good looks, a job at a hot SoHo art gallery, devoted friends, and a handsome lawyer boyfriend, she's one step away from making it big. When a mysterious painting shows up at her gallery, Trisha's ticket to the top may have just arrived. Far from leading her there, however, the painting takes her back to her college days and to James Morales, a man whose artistic brilliance is exceeded only by the lengths he'll go to alienate people. As Trisha steps into James's tormented life, she discovers an unlikely soul mate but soon falls prey to a horrible misfortune. Called "Sex and the City with a heart" by Oprah author Jacquelyn Mitchard, Enter Sandman explores the tyranny of the superficial, the power of friendship, and the mystery of what people choose to leave behind. 
* * *
These aren't all! Click on the image below and
see the fiction novels by our '92 classmates too.
(You remember what this building is, don't you?)
---
And if you would like a trip down the 1980s memory lane, you can check out this upcoming novel 
by Alexa Chiang (C' 92, pen name Alexa Kang), soon to be released on Amazon May 23, 2017.
This time-travel story will be dedicated to the University of Pennsylvania Class of 1992 
in celebration of our 25th Reunion.
Click on image to find out more.