Stories of WWII: December 1941
On December 7th 1941, a pivotal event took place that changed the face of World War II. Hundreds of Japanese fighter planes carried out a devastating surprise attack on the American naval base at Pearl Harbor in Hawaii. By December 11th, the United States was at war with the Axis Powers in the Pacific and European theaters. World War II raged for almost another four years, but the entry of the world's greatest economy into the conflict profoundly influenced its course.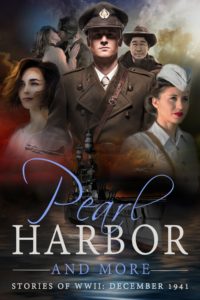 This wide-ranging collection of eight stories by a diverse group of authors, who write wartime fiction, commemorates the 75th anniversary of the Battle of Pearl Harbor. Few people's lives were unaffected in some way by that fateful day and these stories reflect this. Some of them are set at Pearl Harbor itself, in other parts of the United States and in Singapore. Other stories take place in Europe: occupied France, Germany and Northern Ireland. They explore the experiences of U.S. servicemen and women, a German Jew, Japanese Americans, a French countess, an Ulster Home Guard, and many others.
We hope readers will enjoy our salute to the people and the events of this momentous era. 
Available at the following online booksellers: 

Amazon USA  |  Amazon UK  |  Amazon CA  |  Amazon DE  |  Amazon AU
Nook  |  iTunes  |  Kobo  |  !Indigo  |  Books2Read
---
♦    Meet the Authors    ♦
---
Featuring Today
Christmas Eve in the City of Dreams


by Alexa Kang
On his last night in New York, a young grifter sets out to turn the table on those who shorted him before he leaves for the draft. Will he win or lose?
Excerpt 
The taxi came to a stop. Jesse got out of the car and entered the restaurant under its famous red awning. Established in 1927, the Russian Tea Room was a popular gathering place for Slavic expats. It was a place frequented by both real and fake aristocrats still squabbling and bickering over hollow birthrights of the dying breed of Romanovs. And now, with the outbreak of war in Europe, a new wave of wealthy immigrants had arrived to stake their claim to all that New York had to offer. Among them were the likes of Boris Morozov, a former Russian real estate tycoon, and his puffy-faced wife Galina. They were the people Jesse had come to meet.
"Good afternoon, Mr. Astor," the host said to Jesse as he walked in. In the Russian circle, he was known as Christian Astor. Christian J. Astor III, to be exact, presumably of the famed New York Astor family. He had never said in so many words that he was an Astor of that lineage, but neither did he dispel the mistaken belief that he was one. After all, that assumption was what he intended when he adopted the false name.
The restaurant host brought him to the Morozovs' table, where they were already seated. The Russian couple eagerly rose from their seats, as did their good-for-nothing lawyer, Alexei Korovin. "Christian!" Boris grabbed Jesse's hand and shook it. "Merry Christmas!"
"Boris." Jesse returned his greeting as he sat down in the chair the restaurant host had pulled out for him. His smooth, elegant movement was an inescapable contrast to the Russian man's own abrasive ways. "Galina," Jesse acknowledged his wife. Her bushy eyebrows badly needed a trimming. "You look lovely today."
♦ ♦ ♦
About the Author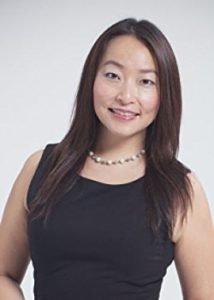 Alexa Kang's debut series, Rose of Anzio, was first released on Amazon on January 22, 2016. Alexa grew up in New York City, and is a graduate of the University of Pennsylvania. She has traveled to more than 123 cities, and she loves to explore new places and different cultures. This September, she took a special WWII tour of Southern Italy to visit historical sites of the Allies' Italian campaign (including the sites where scenes from Rose of Anzio occurred). You can view the albums of her tour on her Facebook Author Page.
When not at work, Alexa lives a second life as a novelist. Alexa loves writing larger-than-life romantic tales and hopes to bring you many more.
Connect with Alexa
Website | Facebook | Twitter | Goodreads | Amazon Author Page